Qunatum Energy Introduction
The distance between the Sun and the Earth is about 150million km.
Far Infrared ray provides much of benefits necessary and warms our bodies.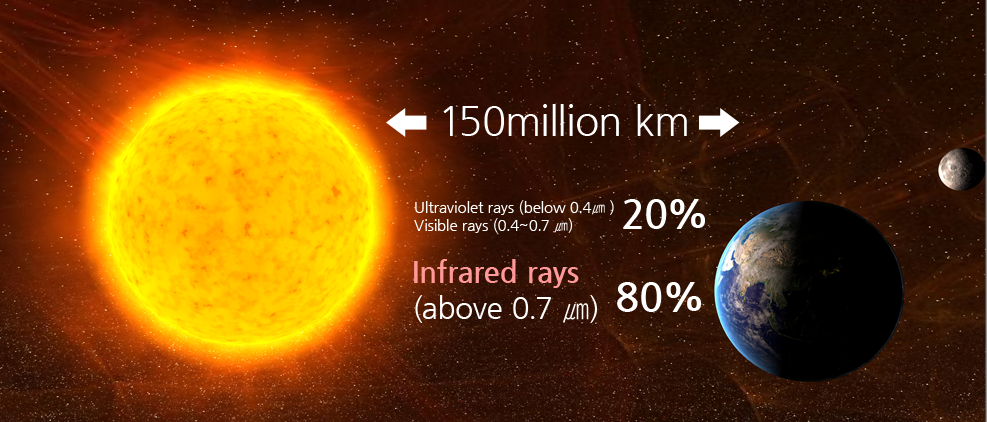 There are near-infrared rays, mid-infrared rays and far-infrared rays.
3~1,000㎛ far-infrared rays are closely connected with our daily life.
3~30㎛ are used in various industry fields,
5.2~11.5㎛ are common in every day life, and 3~50㎛ are radiated from human body.
8~14㎛ are 46% among these rays, called the Growth Far Infrared Ray
It is 10±1㎛ to resonate along with biological waves to transmit into the body of 75% water, which is Quantum Energy.

Water molecule wavelength range is about 10±1㎛ , which is quantum energy. It is equivalent to biological waves of our body above 75% water composed, so that you feel comfortable since it passes through about 5 cm deep into the skin to transfer the heat.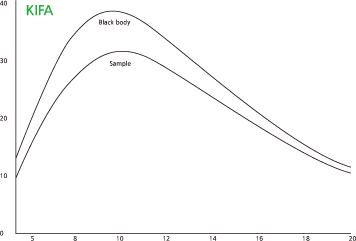 Teamkospa's Quantum Energy is about 10±1㎛. (proved by KOREA FAR INFRARED ASSOCIATION )