STRATEGIC COLLABORATION AGREEMENT SIGNED WITH ICEA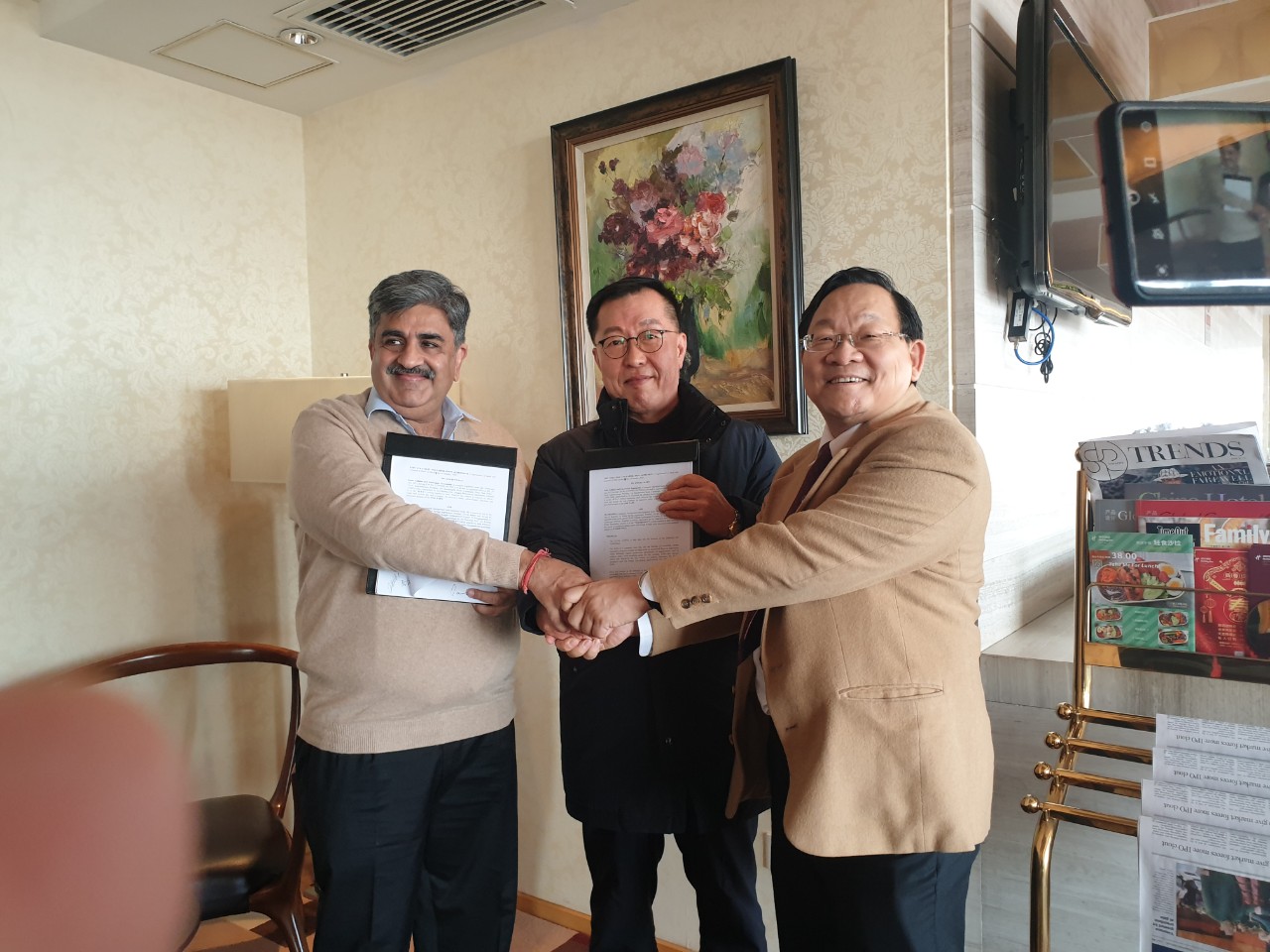 팀코스파와 인도의 정부기관에 속하는 ICEA는 2020년 1월 14일 중국 베이징에서 팀코스파의 기술을 인도에 수출하는 COLLABORATION 계약을 체결하였다.
이로써 양자는 향후 한국과 인도 양국간의 활발한 기술교류가 이루어지는 교두보가 되길 희망한다.
TeamKospa and ICEA, belonged to Indian Government Agency have made the Strategic Collaboration Agreement, exporting technology of TeamKospa, on January 14, 2020 at Beijing in China. Both parties hereby hope that this will serve as a bridgehead for active technological exchanges between Korea and India in the future.